Minestrone is one of the typical Italian dishes. Its variety of flavours concentrated in a single dish has made more than one local and foreigner fall in love with Italian cuisine.
There are more than ten different versions of the minestrone and the difference is that it depends on seasonal vegetables. The combination of parmesan cheese, bacon trimmings, a mix of vegetables and legumes, and seasonings make this broth a delight without comparison.
The name means great soup and it gives meaning to the size of the bowl in which it is usually served.
Its cooking is extremely important, as it can take between two hours to soften the beans and other elements. Some choose to go in stages, so that each vegetable can be cooked slowly, with the same consistency, so that they can maintain their own identity.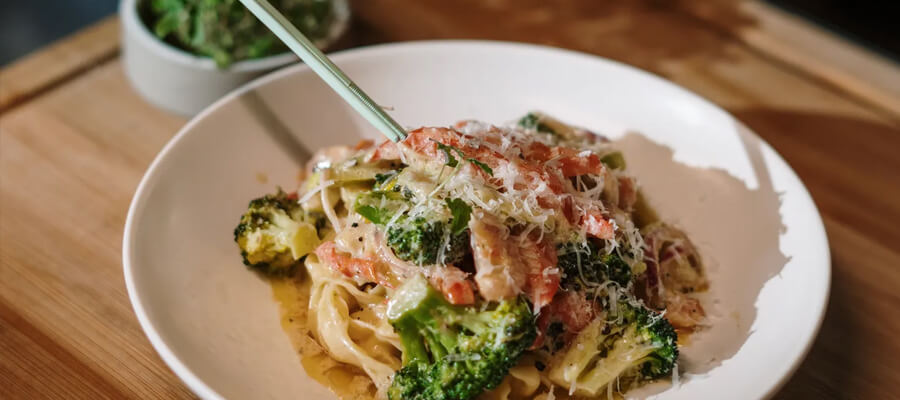 Below, you can read a recipe to prepare a delicious minestrone and surprise your partner, friends, and family with your cooking skills.
To make a delicious minestrone, you only need olive oil, crushed garlic, finely chopped onion, cut celery, and carrots. Around 2 litres of chicken stock, potato, risotto rice, seasonal vegetables such as zucchini, peas or beans, large cavolo nero leaves, half a head of fennel, and borlotti beans.
Also, have some parmesan cheese and basil leaves at hand to serve.
To prepare the soup, heat the oil in a pot and add the garlic and onion. Cook for 5 minutes but don't let them get coloured. Then slowly add the carrot and celery. Mix the rest of the seasonal vegetables depending on which ones take longer to cook.
Add the potato as well. They do not need to be cooked completely. Stir well. Add the green beans, the broth, and the rice. After it boils, lower the heat and cook it for 15 more minutes until the rice and potato are completely cooked.
Season to taste and serve it in a large bowl. Add a teaspoon of olive oil, parmesan cheese, and basil leaves. As easy as that, you're done. An easy, simple recipe perfect for any season. Make sure the chicken stock is tasty so that it doesn't overwhelm the other ingredients.
---